Preston Thompson Carries GRABER Blinds!
Why Graber? On-Trend and Timeless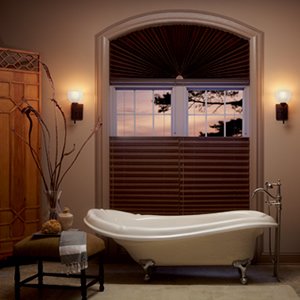 Choose from a variety of quality custom-made window treatments that range from soft fabric Cellular Shades to beautifully crafted Wood Shutters. No matter which type of Graber® window treatment you select, every product is backed by a limited lifetime warranty and the resources of our experienced customer service team.
Graber's Rich History
For 70 years, Springs Window Fashions has been providing beautiful, custom-made window treatments to help unlock your inner designer and bring style and sophistication to your home. But like most good things, Springs Window Fashions started small, with a good idea and hard work.

The Springs Window Fashions' success story began in John N. Graber's home in Mineral Point, Wisconsin in 1939. According to his daughter Marie, the Venetian blinds he had installed did not look right. They needed to create a balanced effect between many windows, but Graber did not want to move the bracket that held the drapery panels and put more holes in his wall. Instead, Graber invented the "Badger Crane" - a handcrafted, metal drapery crane that would hold the drapery side panels as they hung over the Venetian blinds. Before long, Graber booked orders for his Badger Crane with department stores all over the Midwest, and Badger Crane Drapery Hardware went into full-scale production. Eventually, John Graber's company expanded to become Springs Window Fashions, maker of Graber® custom window treatments.

Today, Springs Window Fashions' "Best Experience" philosophy is a continuation of John Graber's spirit of innovation and our commitment to quality window treatments, the very best customer service, and no-hassle warranties to give every customer peace of mind. We've also developed "Green by Nature™" business practices that include high-recycling manufacturing facilities, environmentally friendly material harvesting, energy-efficient window treatments, and healthy-home window treatments that are tested for low volatile organic compound emission.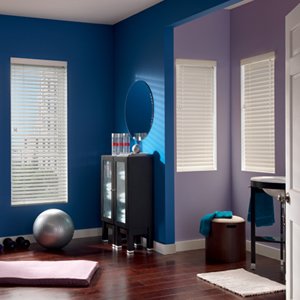 Graber Blinds are Green By Nature™

At Springs Window Fashions, being "green" isn't just a fad or a label on a product. It's deeply embedded in the nature of our company, our brands, and our window treatments. This commitment to respecting the earth is a long-term part of our philosophy that guides us as we conduct business. As a socially-responsible company, we're constantly searching for ways to reduce waste, save energy, eliminate hazardous materials and improve indoor air quality to lessen our impact on the environment. Our people, processes, and products are all key components of this commitment.


Preston Thompson's Carpet Shoppe is proud to be a Graber Window Coverings dealer. Please give us a call for more information or stop by the Store in Dickson!