Free In Home Measuring and Flooring Estimates

We come to your Home or Business!
Preston Thompson's Carpet Shoppe is centrally located to all of Middle Tennessee here in Dickson. Our Flooring Professionals have everything they need to go to your home or business and provide job estimates and show you samples of our flooring materials, FREE OF CHARGE!

We know that you're busy and don't have time to spend in a flooring store looking through countless samples and talking to salespeople. We make it EASY. Look through all the latest FLOORING PRODUCTS right here on our website. Then contact us you can call or fill out our handy contact form which allows you to tell us as much information about your flooring needs and we'll set up an appointment with you that fits best with YOUR SCHEDULE.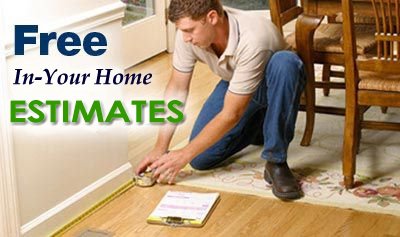 Whether you are in Franklin, Clarksville, Bellvue, or Centerville, give us a call and we'll save you a trip. Preston Thompson's Carpet Shoppe in Dickson, TN. Over 43 Years providing top quality Flooring and Flooring Installation in Middle TN.